The first 10 things I look for (and can see) in a house plan
Posted on:

19 March 2015

By:

Jennifer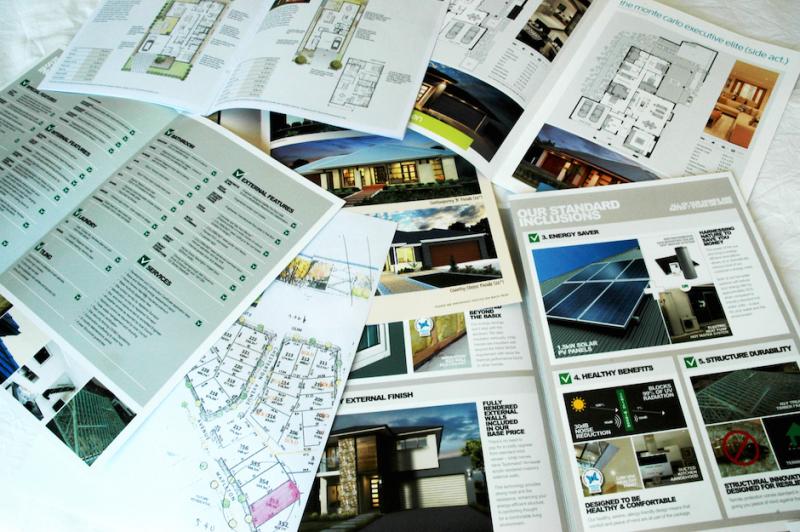 Over the years, I have looked at literally thousands of house plans, some over and over again.  My customers have often been surprised by what I can see in a plan after just a few minutes as many people do find it hard to visualise in three dimensions what is shown on a floor plan.
So what can I see and what do I look for?
1. The first thing I look for is light.  "Light on a black and white line drawing?"  I hear you ask.  Well, yes, it takes me only a few seconds once I know where north is to work out which rooms in a house will be filled with light and which will be dark and miserable.  It's also useful to know too where there may end up being too much light that can lead to overheating and those sleepless summer nights.
2. The next thing I see after light is warmth and coolth (yes I know funny word that may or may not exist).  From looking at the plan I can also see which rooms will be warm and which will be cool during different parts of the year.  This is worked out primarily, again, from how the rooms relate to the location of the sun throughout the seasons.  Understanding this can help you work out exactly how you may choose to live in the house, where exactly you put the different uses for the most comfort.
3. After that I look for zones or potential zones to break up a volume or space and help with reducing heating and cooling needs.  We tend to use particular parts of a home at different times of day, being able to either heat or cool them separately all helps to reduce our energy usage and electricity bills. 
4. One thing that is often overlooked when deciding on a home design is noise and acoustics. I can see noise and how it travels around the house with logical points to provide breaks and reduce noise transfer. Having a house that is too noisy is often a complaint that is heard well after a family has moved in and become used to their gorgeous interiors.
5. Fresh air and ventilation is one of those things that can make such a huge difference to the comfort of a new home.  Being able to see potential air flows can help make this happen in a way that works rather than being left up to chance.  Choosing how and when to move the air around gives greater control of comfort.
6. The next item that I can see and look for is incredibly unfashionable but it is garage smells.  In almost all house plans there is an internal door from the garage into the home.  The location of this door varies from plan to plan and sometimes is appropriate but unfortunately not always.  I have seen house plans with internal garage doors opening directly onto dining areas.  I know from personal experience that when someone comes home and drives into the garage, the second that the internal door is opened, all those exhaust fumes will end up inside the house.  If that door opens directly onto a dining area then they end up all over that beautifully roasted chicken.
7. Often when people build a new home, they want to entertain.  Of course you want to invite your friends round to see what all the fuss has been about. When the kids are sent to bed though, it's a good idea to have bedroom locations that will allow them some peace and quiet so that they can get to sleep. Bedrooms that are accessed directly off living areas can make this really difficult and result in parties where the kids just can't sleep.
8. At different stages of a family's life we may need bedroom combinations to work in different ways.  On some plans I can see mums tramping up and down the hallway to a nursery that is too far away. Some plans have the main bedroom quite separate from the other bedrooms.  This can work well for families with older children but not so well for a mum with a hub that needs attention in the night.
9.  One of the current fashions that I have seen in some of the more prestigious homes available is for en suites to be made an integral part of the master suite.  This can look very glamorous with very stylish fixtures, fittings and tiles but I can see people in the shower unintentionally waking up their partners on the way to an early start.  En suites are a regular addition to homes these days and when well thought out are fantastic.  Having them able to be closed off from the bedroom does allow for one partner to continue sleeping if the other has an early start.
10. Another bedroom feature that is highly fashionable at the moment is the walk-in robe.  Everyone has visions of something a Kardashian would be proud of.  The fact of the matter is that most of the walk in robes on many house plans are dark, inefficient, pokey little spaces that are never going to fulfil those great intentions.  Walk in robes are great when they are easy to access, have some light in them and can easily be kept under control.  In other cases, a well designed built-in can be far more efficient and really work for you.
This is just the start.  There are so many things to consider when building a new home, but starting with a few key features can really make a difference to getting the basics right allowing us to feel confident that we have made the right choice.