How to recover from #houseporn overload
Posted on:

9 January 2015

By:

Jennifer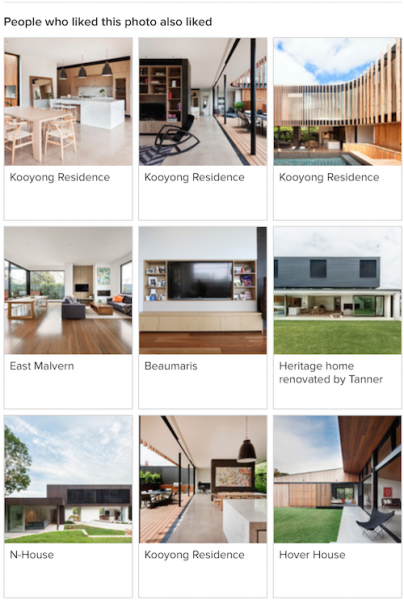 This is the time of year where we are on holidays or have just finished our holidays. We are just waking up after recovering from the Christmas madness and working out what we really want to achieve this year. If your goal for this year is to buy or build a new home then you have probably started looking for inspiration. Whether it is going and visiting display homes and new communities or just spending time on Houzz and Pinterest, there is so much to look at.
In my line of work, I tend to do quite a lot of this on a regular basis. So much so than I can suffer #houseporn fatigue. I really can't look at another beautifully framed ocean view, pristine white sofa or Eames chair. Enough!
Initially looking at all these images does inspire me and get me excited about creating new spaces for people or in my business, helping them to create them for themselves. After a while, though, it can get me down a bit, thinking "if everyone else lives like this then why aren't I?" The thing is, that I don't really think that most people live like this all the time. I admire you if you do, I guess, but I think in real life once the professional photographers have left, life might get in the way. Kids come home, dogs come home, dinner is cooked and life's "stuff" re-enters the home. So what can we do to recover from #houseporn overload?
I think we need to take a break, walk away for a while and digest a lot of the stuff we have seen. We also need to get comfortable with how we live. I mean, how we really live, not in a magazine type way. How we walk in the door of an evening and want to feel when we get home. This doesn't need to rely on designer furniture. It does rely on what makes us comfortable and happy. Things that mean something to us, tell a story about how we live. We need to get back to what works and what doesn't work for us.
Comfortable spaces where we might like to sit and have a cup of tea, or have a few laughs when we invite our friends around. A couple of elements common to a lot of #houseporn images are light and air. These two cannot be underestimated in how they can make a home feel. While not everyone can afford the killer ocean views, with a little bit of thought and effort, most homes can have wonderful amounts of light and air. As well, it is the contrast of light and dark spaces, open and closed spaces, that can add character to a home.